Dr. David Pougatsch, DPM, FACCWS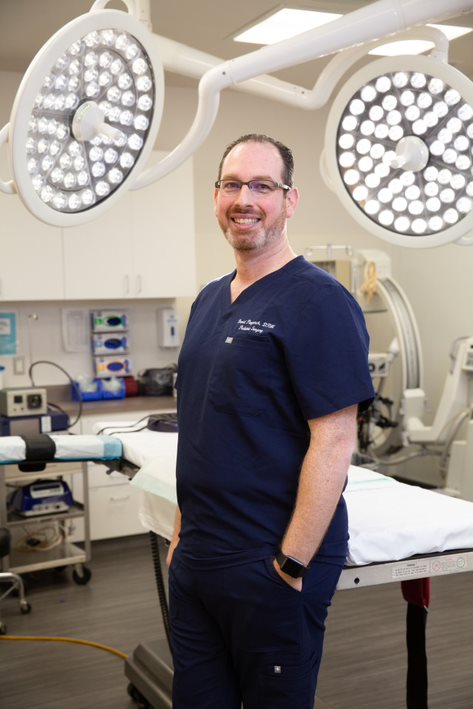 Co-founder of Wound Institute of America, and a fellowship-trained podiatrist specializing in treating complex acute and chronic wounds, and preventing amputations of the foot and ankle.
He is a foremost expert in treating wounds due to diabetes, venous disease (leg swelling), arterial disease (lack of circulation), osteomyelitis (bone infections), as well as traumatic and pressure injuries. Dr. Pougatsch performs complex reconstrutive surgery of the foot, ankle, and leg including deformity correction as well as flaps and grafts.
Dr. Pougatsch and his team use various advanced surgical and non-surgical techniques to heal wounds in an extremely difficult patient population.
Dr. Pougatsch is Board Certified by the American Board of Podiatric Medicine with a Certificate of Added Qualification in Wound Care and Amputation Prevention, and serves on the board's committees.
Biography