David A. Pougatsch, DPM, FACCWS
Co-founder of Wound Institute of America, and a fellowship-trained podiatrist specializing in treating complex acute and chronic wounds, and preventing amputations of the foot and ankle.
He is a foremost expert in treating wounds due to diabetes, venous disease (leg swelling), arterial disease (lack of circulation), osteomyelitis (bone infections), as well as traumatic and pressure injuries. Dr. Pougatsch performs complex reconstrutive surgery of the foot, ankle, and leg including deformity correction as well as flaps and grafts.
Dr. Pougatsch and his team use various advanced surgical and non-surgical techniques to heal wounds in an extremely difficult patient population.
Dr. Pougatsch is Board Certified by the American Board of Podiatric Medicine with a Certificate of Added Qualification in Wound Care and Amputation Prevention, and serves on the board's committees.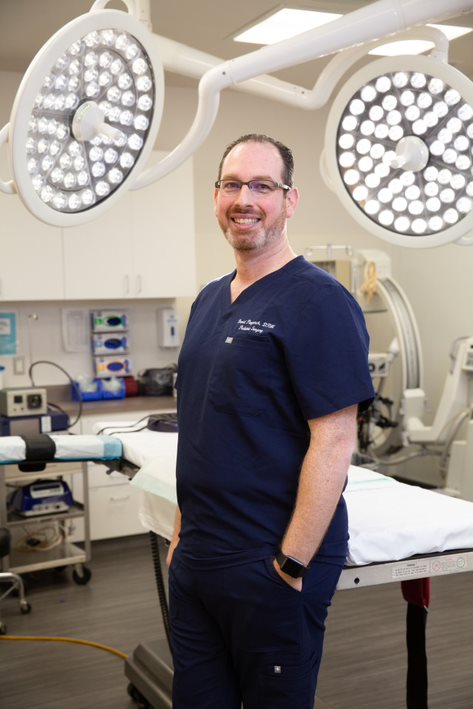 Som Kohanzadeh, MD, FACS, FACCWS
Co-founder of Wound Institutes of America, and the director of Plastic Reconstructive and Hand Surgery at The Center for Reconstruction and Wound Healing and at Sherman Oaks and Encino Hospitals.
He is a fellowship-trained plastic surgeon specializing in pressure sores, skin and breast cancer and reconstruction, abdominal wall reconstruction and hand/wrist injuries.
Dr. Som has presented at national and international meetings, and strives to advance the art and science of plastic surgery with cutting edge research and investigation.
He is double-board certified in General Surgery and Plastic Reconstructive Surgery by the American Board of Surgery and the American Board of Plastic Surgery.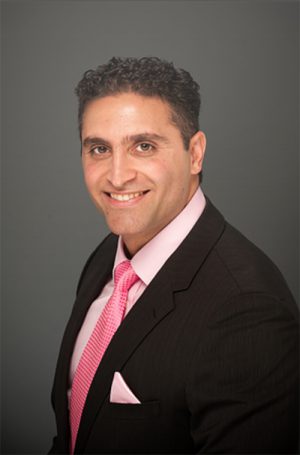 Neal obtained his bachelor's degree from Indiana University Bloomington. He earned his medical degree from the Ohio College of Podiatric Medicine – KSUCPM. Dr. Patel then completed his foot and ankle surgical residency at Jesse Brown Veterans Affairs Medical Center in Chicago, IL where he served as Chief Resident. His training involved comprehensive surgical and non-surgical management of various lower extremity conditions with an emphasis on advanced wound care, amputation prevention, deformity correction, diabetic limb salvage, and infection management. During his residency, he participated in clinical research with scientific presentations at multiple surgical and wound care conferences. Upon completion of his residency, he relocated to Southern California in order to further his training in limb preservation under the tutelage of Dr. David Pougatsch and Dr. SomKohanzadeh. During his free time, Dr. Patel enjoys watching his Indiana sports teams, running, outdoor activities, and trying cultural cuisine. He is excited to be apart and serve the Los Angeles community.
Born and raised in the beautiful city of San Diego California. She received her medical degree from Barry University School of Podiatric Medicine in Miami Florida. She then graduated from residency from Long Beach Memorial Medical Center, where she was credentialed in Reconstructive Rearfoot and Ankle Surgery. As Chief Resident at Long Beach Memorial,she was tasked with extensive research studies in limb salvation and wound preservation methods. As a Podiatrist working under the Wound Institutes of America, she will have the opportunity to treat pathologies in the lower extremity and expand on her surgical skills at Centinela Hospital. Being home in California and being able to provide quality healthcare to the community is her priority.
Prema was born and raised in southern California. She obtained her undergraduate degree from the University of California, San Diego. After receiving her bachelors degree in General Biology, Dr. Hampapur worked in a medical laboratory in Carlsbad, CA. Dr. Hampapur then moved to New York City and earned her medical degree from the New York College of Podiatric Medicine in Manhattan. She then completed a three-year podiatric residency in foot and reconstructive rearfoot/ankle surgery at Huntington Hospital at Northwell Health in Huntington, New York. Dr. Hampapur returned to her native Los Angeles to serve the community that helped raise her. Dr. Hampapur enjoys painting, writing and spending time with her dog Kaju and family in her spare time.
Julia (Joo Hyun) Park, PA-C
A board-certified physician assistant, who earned her degree in Master of Medical Science at Midwestern University in Glendale, Arizona. Throughout her training, she discovered her passion in the surgical field and she has been practicing in surgical specialties in Los Angeles for the past 3 years.
Julia grew up in San Diego, CA and now lives with her husband, Chris, and her dog, Kapu, in Los Angeles. She loves food and wine and also enjoys traveling with her husband.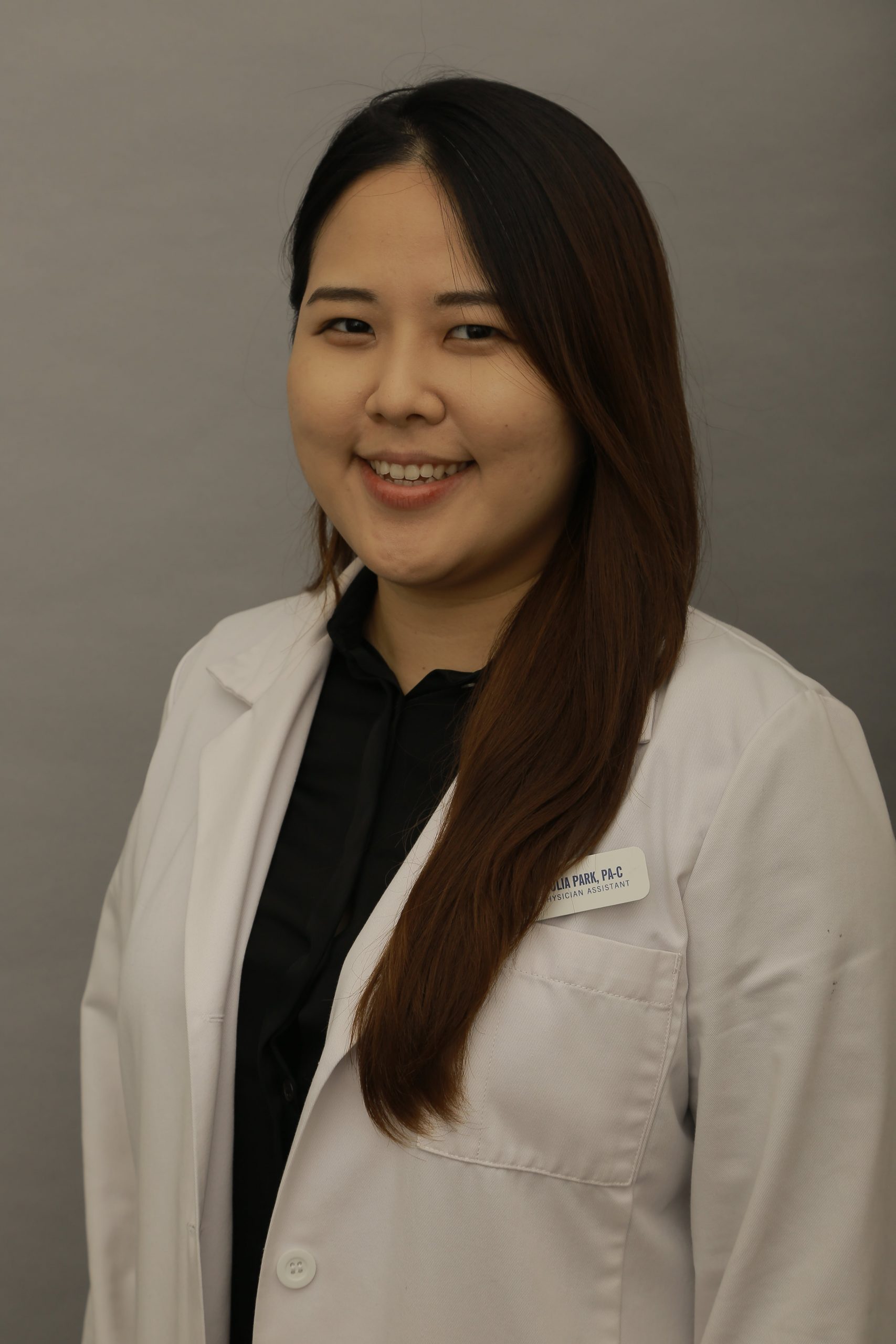 Kiriaki "Kiki" Fotiadis, PA-C
A surgical physician assistant with experience in orthopedic spine surgery and plastic surgery.
She is board-certified under the National Commission on Certification of Physician Assistants.
She specializes in treatment and debridement of pressure injuries, lacerations, and a variety of wounds as well as management and biopsies of skin cancer.  She assists in many plastic surgery cases including breast cancer and reconstruction, hand/wrist injuries and nerve repair, and resection of skin cancer and lipomas.
Wound Institute of America
The Wound Institute of America was founded by Dr. Som Kohanzadeh and Dr. David Pougatsch, two prominent wound care specialists at Cedars-Sinai Medical Center and Sherman Oaks Wound Center, for the sole purpose of healing difficult wounds in the most painless, efficient manner. Our rate of healing is more than twice as fast as the national average. Our wound care center is privileged to be involved in multiple clinical trials to develop the most advanced products on the market today. This advantage allows our patients to experience the newest technologies in wound healing that is unparalleled in Southern California. The Wound Institute of America specializes in all wounds from head-to-toe, regardless of the cause. We have a special interest in diabetic foot wounds, venous leg ulcers, pressure sores, as well as reconstructive surgery of the scalp, breast and body, hand, wrist, ankle and foot. Not only are we innovating the wound care industry, but we are changing the education system with our student scribe program where individuals who are in school or going to school for medicine can work with us to gain experience from professional doctors.