Finger and toenail fungus is one of the most common conditions that effect the nail. They are causes by fungi organisms and common in people at older age. Luckily there is a treatment to reverse the effects and heal the nail. Other reasons you may develop nail fungus is because of infection or reduced blood flow to the area of concern. As your nails age, whether its the foot or finger nails, the nails become dry and brittle while entering cycles of weakened immune systems.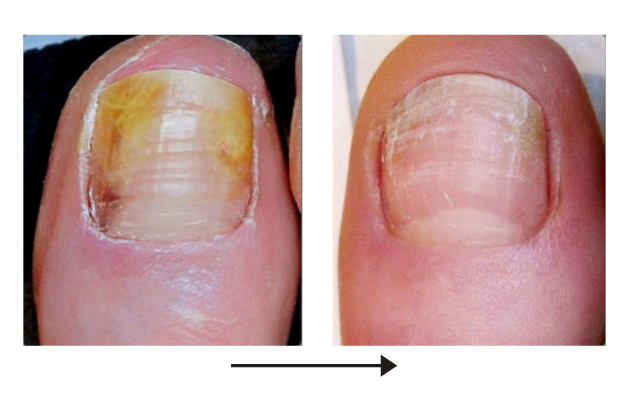 Treatment for Nail Fungus
Treatment for nail fungus may include trimming of the nail area, cleaning the area around the nail, and treating the nail with a serum. Other options include laser treatment which is mostly pain-free. The laser targets the area of infection and has minimal side effects. In other extreme cases, surgery may be recommended by the doctor if nail needs to be removed or treated under the nail. After treatments, the doctor will prescribe pain meds and also antifungal pills. Top doctors and researchers still continue to look for safer alternatives for treatment and it will be recommended once trials are cleared for safety.
Nail Fungus Treatment in Los Angeles
The Wound Institute of America in Los Angeles has the best treatment plan for nail fungus. If a patient comes in with a current nail fungus diagnosis, he/she will be met with world class treatment from physicians, surgeons and podiatrists to heal the complex wound or have the best medical outcome.
If your looking for nail fungus care in Los Angeles, Beverly Hills, Glendale, Pasadena, Long Beach, Pasadena., then please visit us at Wound Institute of America in the Los Angeles County for appointment or questions.
Wound Institute of America
will get that
smile back.
If you have an questions about wound care, wound care services, treatment plans, and anything related to our program, then contact Wound Institute of America of Los Angeles, where doctors will be happy to answer any questions that you may have or contact us through our Contact Page Form.
Wound Institute of America is located in Los Angeles County of CA.